Lead Based Paint (2022 Law)
Page Navigation

Close
Lead Based Paint (2022 Law)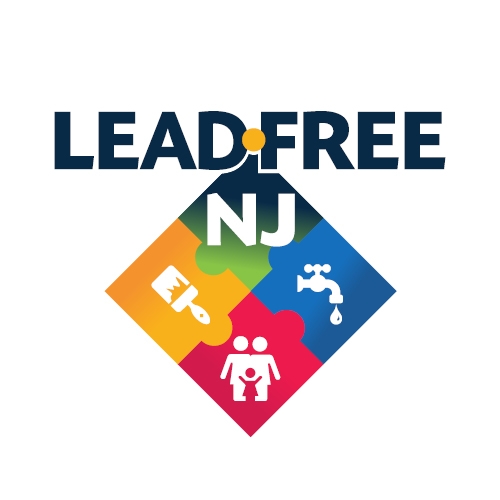 WELCOME/BIENVENIDOS
LEAD BASED PAINT (STATE NEW LAW 2022)
Code Enforcement Department
Office: 100 Princeton Ave. Dover, NJ 07801
Mailing: 37 N. Sussex St. Dover, NJ 07801 (Attn: Michelle Espada)
Ph: 973-366-2200 Ext. 2116 *** Email: mespada@dover.nj.us
Click Here (To obtain NJ Department of Community Affairs Lead Guide) (PROPERTIES BUILT AFTER 1978 ARE EXEMPT)
TRADUCCION- Haga Click Aquí (Para obtener la Guía del Depto. de Asuntos Comunitarios del Estado sobre la pintura de plomo)
(PROPIEDADES CONSTRUIDAS DESPUES DEL 1978 NO NECESITAN ESTA INFORMACION)
NEWS & ANNOUNCEMENTS REGARDING LEAD PAINT WILL BE ADDED BELOW THE INSTRUCTIONS
LAS NOTICIAS Y ANUNCIOS SOBRE LA PINTURA A BASE DE PLOMO SE AÑADIRA EN LA PARTE INFERIOR DE LAS INSTRUCCIONES
STEP-BY-STEP / PASO A PASO
Information for homeowners renting 1-2 family built BEFORE 1978
Información para dueños/propietarios que alquilan inmobiliarias de 1-2 familias, construidas ANTES del 1978
The links below will provide you with an overview of the packet being mailed to all homeowners in Dover to start the process and comply with the lead-based certification that NOW is an essential part of the "Final certificate of compliance" process (when you sale/buy a home, rent and when you change tenants).
Los enlaces proporcionados en la parte inferior le provee una idea de la información que se esta enviando por correo a todos los propietarios de viviendas que alquilan inmobiliarias de 1-2 familias y así dar inicio al trámite para cumplir con la certificación de seguridad contra la pintura a base de plomo que AHORA es esencial para culminar su trámite y obtener su certificado de cumplimiento "FINAL" (cuando vende/compra una vivienda, alquila y cuando cambia de inquilinos).
Click Here - Lead Information - Información del Plomo
Click Here - Lead Inspection Cycle - Ciclo de Inspección del Plomo
Click Here - Local Lead Ordinance - Ley Local Sobre el Plomo
STEP 1 - 1er PASO - Schedule an inspection w/a certified lead inspector / Programe su inspección con un inspector de plomo certificado
Click Here - Contractors List - Lista de Contratistas
Here is a list of three contractors (as reference) that the Town of Dover is working with, (please keep in mind that this is at the owner's expense). You can hire any contractor/inspector of your choice as long as they are certified and licensed in NJ.
Aquí encontrará la lista de tres contratistas (para referencia) con los cuales el Pueblo de Dover esta trabajando, (Por favor tenga en cuenta que este gasto corre por cuenta del propietario). Usted puede contratar cualquier contratista/inspector de su elección siempre y cuando este certificado en el Estado de NJ.
STEP 2 - 2do PASO - Once a Lead-Safe Certificate is obtained / Cuando obtiene el Certificado de Seguridad de Plomo
Once you pass the lead inspection, the hired contractor will provide you a "LEAD SAFE CERTIFICATE" and it will be good for 2 years. ****PLEASE NOTE THAT THE CERTIFICATE MUST BE RENEWED EVERY 2 YEARS****

Una vez que su propiedad pase la inspección, el contratista le proporcionará un "CERTIFICADO DE SEGURIDAD CONTRA EL PLOMO" y será válido por 2 años. **** CABE NOTAR QUE CADA 2 AÑOS EL CERTIFICADO DEBE SER RENOVADO****
Click Here - Certificate of Compliance Application & (DCA) Department of Community Affairs Lead Assistance/Abatement FEE - Solicitud del Certificado de Cumplimiento & Tarifa del Departamento de Asuntos Comunitarios para el programa de asistencia para corregir el plomo (DCA).
A "certificate of compliance" application (C-of-C) must be submitted to the Code Enforcement Department with the $20 Lead Hazard Abatement/Assistance Fee, payable to the "Town of Dover", this fee goes to the DCA (Department of Community Affairs of NJ) if you don't have a "Certificate of Compliance" on file for your current tenant, it is important that you fill out the tenant information (even if they have been renting for years), as well as the owner/applicant information on the certificate of compliance application.

Una solicitud para el "certificado de cumplimiento" debe someterse al Departamento de Aplicación del Código con la tarifa de asistencia/reducción de peligros de plomo de $20, pago a nombre de "Town of Dover", esta tárifa irá al Departamento de Asuntos Comunitarios de NJ, Si ústed no tiene un "Certificado de Cumplimiento" registrado en nuestros archivos para su inquilino, es importante que ústed complete

la información tanto del inquilino (aunque tenga muchos años alquilando) como la del dueño/propietario en la solicitud para el "certificado de cumplimiento".
LEAD-FREE CERTIFICATE INFORMATION
To qualify for a LEAD-FREE CERTIFICATE which is good for the "life of the structure" you must have major renovations done to your property AFTER 1978, such as knocked down walls, rebuilt, etc....(mentioned steps above must be followed), and a certified inspector will determine your final qualifications.
Para calificar para un CERTIFICADO LIBRE DE PLOMO el cúal es válido por la "vida útil de la estructura", ústed debe haber tenido renovaciones significativas en su propiedad DESPUES del 1978, tales como tirar paredes y volver a reconstruir etc... (debe seguir los mismos pasos mencionados en esta página), y un inspector certificado determinará su calificación final.
Click Here- OWNERS OF 3 O MORE DWELLINGS/ PROPIETARIO DE 3 O MAS INMOBILIARIAS
OWNERS OF 3 OR MORE DWELLINGS/BUILDING YOU MUST CONFIRM THAT YOUR PROPERTIES ARE REGISTERED WITH THE DEPARTMENT OF COMMUNITY AFFAIRS AND SUBMIT YOUR CERTIFICATE OR REGISTRATION AND INSPECTION TO OUR OFFICE.
PARA TODOS LOS QUE SON DUEÑOS DE EDIFICIOS/VIVIENDAS DE 3 O MAS UNIDADES DEBEN DE ASEGURARSE DE QUE SUS PROPIEDADES ESTEN REGISTRADAS CON EL DEPTO. DE ASUNTOS COMUNITARIOS DE NJ Y SOMETER SU CERTIFICADO DE REGISTRO E INSPECCION A NUESTRAS OFICINAS.
NOW YOU HAVE COMPLIED WITH THE NEW STATE LAW----- CON TODO ESTO YA USTED A CUMPLIDO CON LA LEY NUEVA DE NJ
NEWS & ANNOUNCEMENTS