Yard Waste Collection
The Street Department is responsible for picking-up yard waste that is properly bundled and placed curbside, according to the schedule, from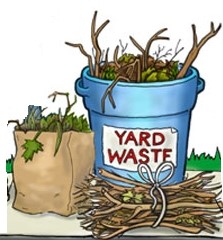 April thru December.
The Town of Dover is divided into three (3) "Sections" for purposes of grass, leaves and solid waste pick-up. For your pick-up schedule, locate your street on the table to determine the "Section" you are in and refer to the schedule for pick-up dates. To find your section #, click on the link below to view the Section guide.
Grass and Leaves

can be placed curbside in either a re-usable container that is marked "

GRASS/LEAVES

" (30 gal. max) or biodegradable bags that are available for purchase at the Department of Public Works (DPW) Monday through Friday from 7:00am to 3:30pm. The cost for a package of 10 bags is $4.00.

Garden Trimmings

consist of vegetation, twigs, brush trimmings, small branches and small plants and must be placed in a re-usable container (30 gal. max.)

Brush

(Branches) can be placed curbside and shall be no larger than 4" diameter and 6' long, Brush must be tied in bundles and stacked neatly at the curb.
Yard Waste collection is curb side pick-up only. Due to the Department of Environmental Protection (DEP) regulations, the Town compost facility can no longer accept any type of vegetation at the Recycling Center by residents.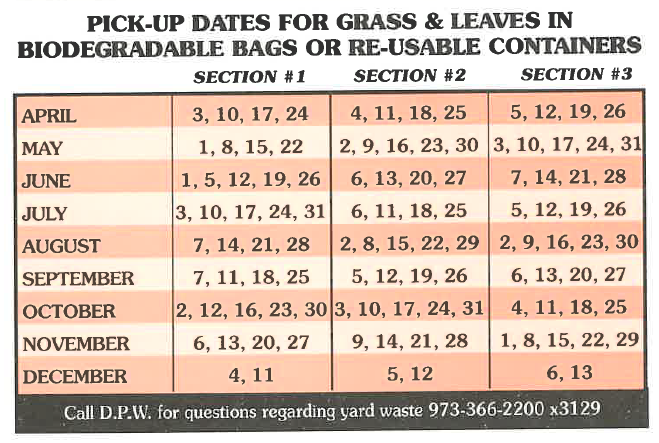 Street & Sidewalk Sweepers
The Departmen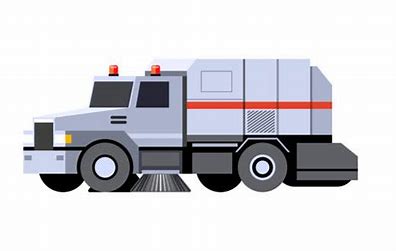 t of Public Works has two sweeping machines:
Street Sweeper –sweeps the downtown business district seven days a week from spring to fall.
Sidewalk Sweeper - sweeps the downtown area sidewalks five days a week from spring to fall.
Residential streets in each ward are swept from April to August. See 2023 Street Sweeper Schedule below.
The effectiveness of our street sweeping program depends solely upon the cooperation of residents. Street sweepers cannot get curbside when cars are parked on the street on a sweeping day.
To do your part, please ensure your vehicle(s) are off the street on your respective street sweeping day, in accordance with the schedule.
If you are unsure which Ward you reside in, call the Administration Office at 973-366-2200 x1110.

Click HERE to view the 2023 Recycling & Solid Waste calendar.
________________________________________________________________________________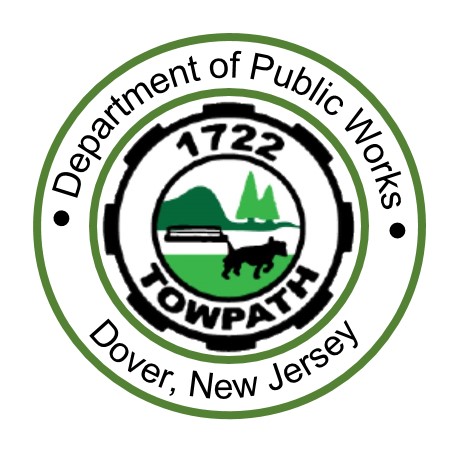 Department of Public Works
211 North Sussex Street
Dover, NJ 07801
Mailing Address: 37 N. Sussex Street, Dover, NJ 07801

(973) 366-2200 Ext. 3129
Office Hours: Monday - Friday 7:00am to 3:30pm
---
Jeff Guevara - Superintendent of Public Works x3132 / jguevara@dover.nj.us
Stacey Weksler - Clerk Typist x3129 / sweksler@dover.nj.us
---
The Department of Public Works (DPW) strives to provide quality service with courtesy, commitment, and pride. The DPW is environmentally responsible in the area of construction and the operation and maintenance of public works infrastructure crucial to the health and safety of the community to make the Town of Dover a beautiful and vibrant town in which to live and work.
DPW is composed of four (4) divisions that provide a wide range of services. For a more detailed description of the different divisions within this department click on the following links.
♦ Streets
♦ Sewers
The Guide to Sewer Backups - this informative guide will explain the property owner's responsibility regarding their sewer lateral and ways to prevent backups.
If you experience a sewer blockage Monday through Friday between 7:00am to 3:30pm, call the Department of Public Works at 973-366-2200 x3129, after business hours and weekends, please call the Dover Police Department at 973-366-0302.
♦ Recycling Center - New Hours
The Recycling Center is open on Tuesdays and Thursdays from 8:00am - 12 noon
Saturdays from 8:00am to 2:00pm.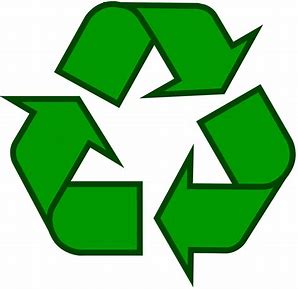 Click HERE for the 2023 Recycling & Solid Waste Newsletter
DPW also works along with the Recreation Department to assist with their scheduled events by organizing the event trailor with the required materials & supplies and assists throughout the event.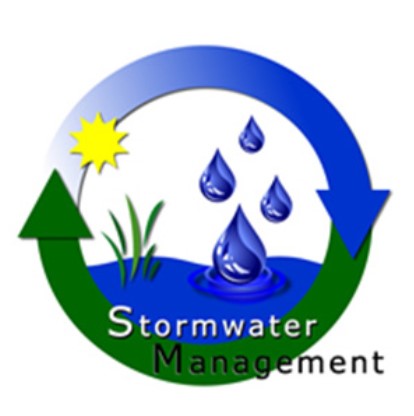 Click HERE for Stormwater Management Ordinances
Click HERE for Storm Outfall Map
Click HERE for Model of Stormwater Control Ordinance for Municipalities
Click HERE for the Stormwater Management Plan
Click HERE for the Stormwater Pollution Prevention Plan
Click HERE for the Town of Dover Street Index
Click HERE for Morris County Roads Located in Dover