Dover Memorial Day Parade & Ceremony
Page Navigation

Close
Dover Memorial Day Parade & Ceremony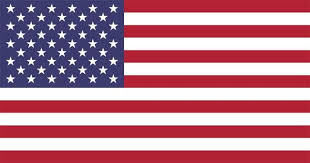 DOVER MEMORIAL DAY PARADE & CEREMONY
Residents of Dover, bring your family and friends to the Dover Memorial Day Parade and stand along Blackwell Street to show support on this special day!!
Memorial Day is a day to remember the ones who were patriotic, brave, dedicated, courageous, inspiring, and who sacrificed their lives for our nation and deserve to be remembered each year. Thank you all for your service!
As we approach the Memorial Day holiday, it's good to remember what the holiday is truly about. We hope to see you all there!
10 am Parade Starts from E. Blackwell - 11 am Hurd Park for Memorial Ceremony
DESFILE Y CEREMONIA POR EL DIA CONMEMORATIVO
¡Residentes de Dover, traigan a su familia y amigos al Desfile del Día Conmemorativo en Dover el cual estará desfilando a lo largo de la Calle Blackwell, le agradecemos su muestra de apoyo en este día tan siginificativo y especial!
El Día Conmemorativo es un día para recordar aquellos que fueron patriotas, valientes, dedicados, esforzados de gran inspiración a muchos, que han sacrificado sus vidas por nuestra nación y merecen ser recordados cada año. A todos ellos gracias por su servicio!
A medida que nos acercamos al Día Conmemorativo, es importante recordar de qué se trata realmente esta fecha. ¡Les Esperamos!
El desfile de las 10am comienza en E. Blackwell - El parque Hurd a las 11am