Dover Senior Picnic
Page Navigation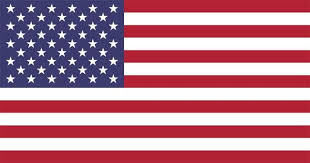 DOVER SENIORS 55+ MARK YOUR CALENDARS FOR A PATRIOTIC PICNIC
The annual Senior Picnic theme this year is a "Patriotic Picnic". Come and enjoy picnic classics, burgers, hot dogs, BBQ chicken, salads, corn-on-the-cob, watermelon, ice cream and more. Of course, our dance contest will be held along with a large tricky tray of prizes! Join us on Thursday, September 8th from 10am to 4pm at Water Works Park and wear red, white, and blue. Please RSVP to the Recreation Dept. at 973-366-2200 x1169 (English) or 973-366-2200 x1168 (Spanish). (Rain date: Fri., Sept. 9th) If you know a senior 55+ please share with them or provide the information.
DOVER MAYORES DE 55 AÑOS MARQUEN SUS CALENDARIOS PARA UN PICNIC PATRIÓTICO
El tema anual del Picnic para personas mayores este año es un "Picnic patriótico". Venga y disfrute de las comidas clásicas de los picnic, hamburguesas, perros calientes, pollo a la barbacoa, ensaladas, mazorcas de maíz, sandía, helado y más. ¡Por supuesto, que nuestro concurso de baile se llevará a cabo junto con una gran variedad de premios! Únase a nosotros el Jueves 8 de Septiembre de 10 am a 4 pm en el Parque de Water Works y puede vestirse de rojo, blanco y azul. Favor de confirmar su asistencia llamando al Departamento de Recreación al 973-366-2200 x1169 (inglés) o 973-366-2200 x1168 (español). (Fecha de lluvia: Viernes 9 de Septiembre) Si conoce a una persona mayor de 55 años, comparta con ellos o proporcione la información para que ellos también se registren.