2022 Summer Program Application & Bus Trips
Page Navigation

Close
2022 Summer Program Application & Bus Trips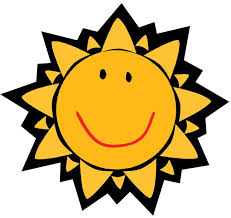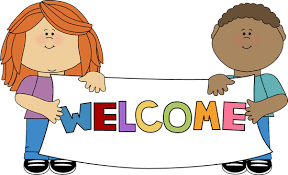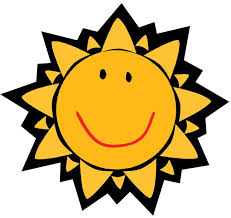 DOVER RESIDENTS - $50 SAVINGS OFF THE REGISTRATION FEE ENDS ON TUESDAY, MAY 31ST
THE DOVER RECREATION SUMMER PROGRAM
The Dover Recreation Summer Program is back to 5 days a week!
Registration for Dover residents starts on MONDAY, MAY 2nd - MAY 31st for a $50 savings; starting WEDNESDAY, JUNE 1st, regular fees apply.
Dover/Victory Gardens Resident Fee
The fee for the 7-week program is $425.00 per child if you register starting Monday, May 2nd and before the end of business day on May 31st - that's a $50 savings, starting June 1, 2022 the cost is $475.00 for the first child and $450.00 for each additional child.
Out-of-Town Resident Fee
The fee for the 7-week program for out-of-Town residents starts on June 1, 2022.
The cost is $525.00 for the first child and $500 for each additional child.
The Summer Program starts Monday, June 27th through Friday, August 12th, Monday - Friday, 8:30am - 4:30pm. Breakfast and Lunch included.
Applications available online starting 4/25/2022 or at www.dover.nj.us under the Recreation Department. Copies also available in the Town Hall Lobby at 37 N. Sussex Street or in the Recreation Dept. in the lower level.
Completed applications will NOT be accepted prior to Monday, May 2nd. It is required to include a copy of your child's birth certificate, proof of residency, and imperative to have a copy of a photo ID of ANYONE picking up your child from the park.
We have a busy schedule planned for the children to keep them active and to make a memorable summer!
To print application, click on the link below.
2022 Summer Program Application



RESIDENTES DE DOVER: $50 DE AHORRO EN LA CUOTA 
DE REGISTRO TERMINA EL MARTES 31 DE MAYO



EL PROGRAMA DE VERANO DE RECREACIÓN DE DOVER



¡El programa de verano de recreación de Dover está de regreso 5 días a la semana!

La inscripción para los residentes de Dover comienza el LUNES 2 DE MAYO - 31 DE MAYO por un ahorro de $50; a partir del MIÉRCOLES 1 DE JUNIO, se aplican las tarifas regulares.




Tarifa de residente de Dover/Victory Gardens
La tarifa para el programa de 7 semanas es de $425,00 por niño si se registra a partir del lunes 2 de mayo y antes del final del día hábil del 31 de mayo; eso significa un ahorro de $50, a partir del 1 de junio de 2022, el costo es de $475,00 por el primer niño y $450.00 por cada niño adicional.
Tarifa de residente fuera de la ciudad
La tarifa del programa de 7 semanas para residentes fuera de la ciudad comienza el 1 de junio de 2022.

El costo es de $525.00 por el primer niño y $500 por cada niño adicional.

El programa de verano comienza el lunes 27 de junio hasta el viernes 12 de agosto, de lunes a viernes, de 8:30 a. m. a 4:30 p. m. Desayuno y Almuerzo incluidos.

Las solicitudes están disponibles en línea a partir del 25/4/2022 o en www.dover.nj.us bajo el Departamento de Recreación. Copias también disponibles en el Vestíbulo del Ayuntamiento en 37 N. Sussex Street o en el Departamento de Recreación en el nivel inferior.

Las solicitudes completas NO se aceptarán antes del lunes 2 de mayo. Se requiere incluir una copia del certificado de nacimiento de su hijo, comprobante de residencia y es imperativo tener una copia de una identificación con foto de CUALQUIER PERSONA que recoja a su hijo del parque.

¡Tenemos un horario ocupado planeado para que los niños se mantengan activos y hagan un verano memorable!
Para imprimir la solicitud, haga clic en el enlace a continuación.



Solicitud del Programa de Verano 2022



Hojas de permiso de viaje en autobús