Photo Contest
Page Navigation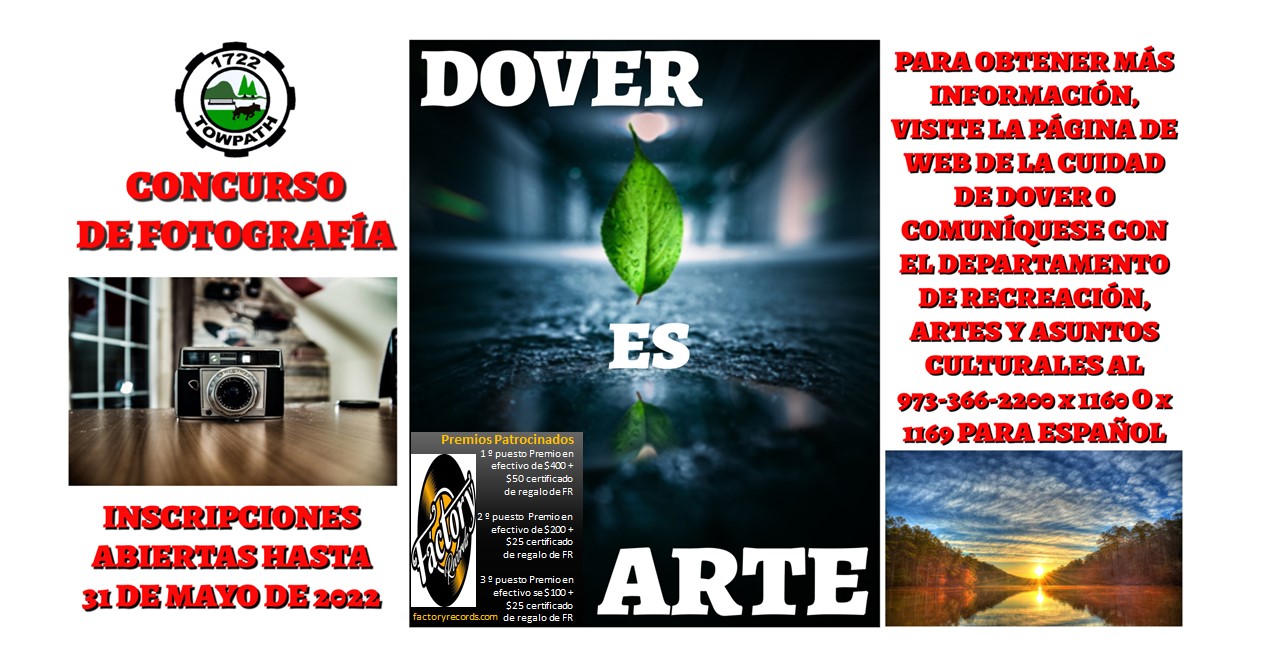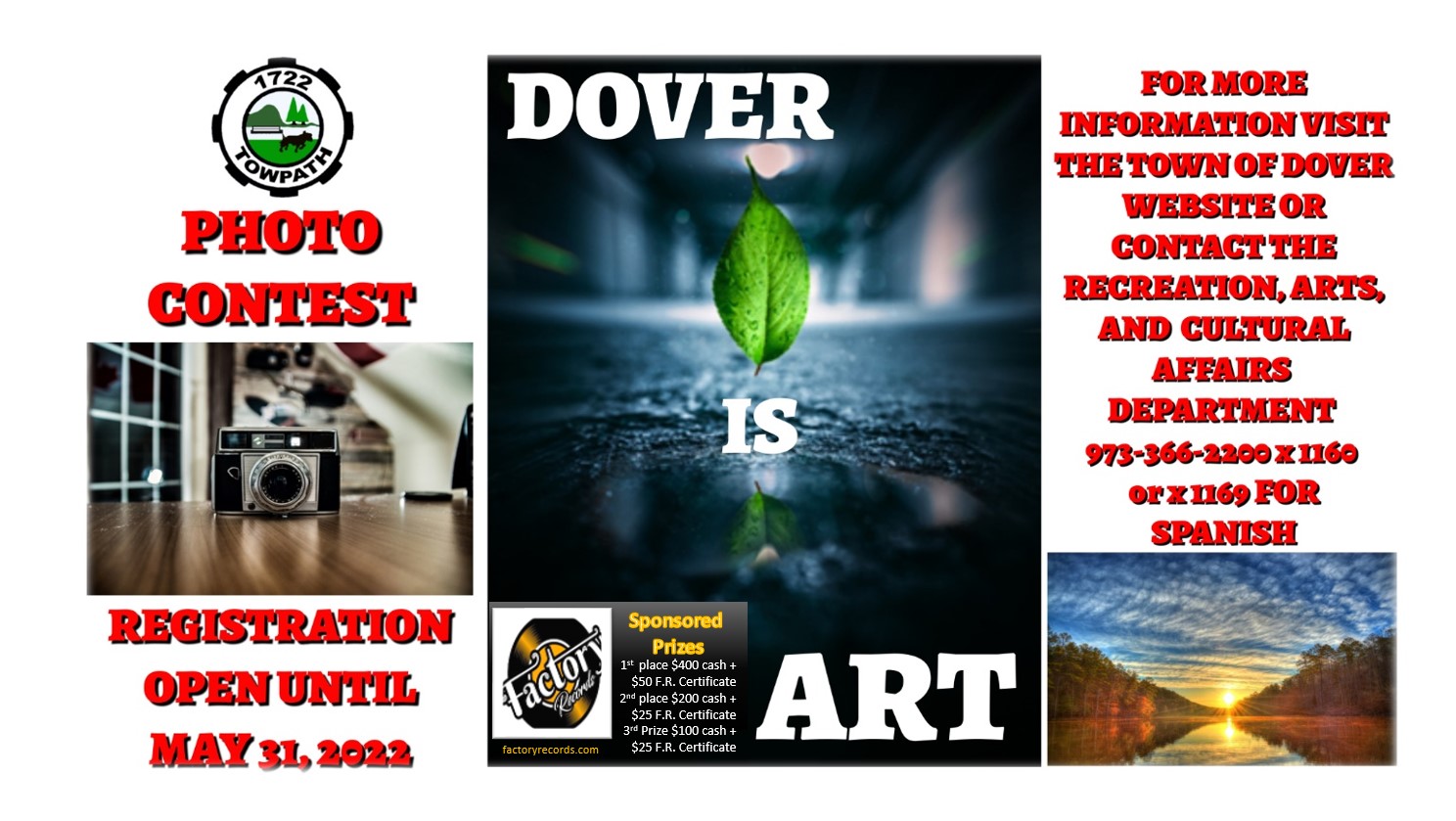 DOVER IS ART - PHOTO CONTEST
This contest is the first under the new department name Recreation, Arts, and Cultural Affairs. All can participate, photographers, amateurs, and professionals.
Categories
Landscape - Urban or Rural of Dover that reflects what Dover is and represents.
Ecology - Plant and animal wealth of the area, or interaction between the community and its natural and ecological environment. Interaction between people, animals, pets, nature, and the city.
Sports - Sporting or recreational activities throughout Dover or connected to Dover.
Free Photo - creative composition of color and texture that identifies Dover's essence, culture, and reality.
Click on a category for specific information, or click on the bottom link to print the full contest rules.
The contest starts Monday, November 1st, and closes on May 31, 2022.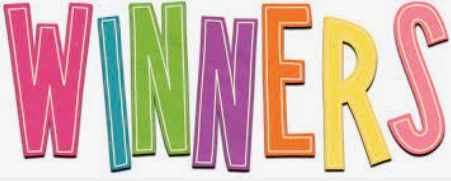 to be announced by Mayor Carolyn Blackman in a Public Town Meeting in the month of June 2022
The winning photos in each category will be displayed at different locations in Dover. The first three winners of each category will receive a plaque. All participants will receive an Honorable Mention. There will be a special award for the best photography.
All photographs will become part of the Dover Historical Society Archives. The photographs that best represent the town, will be selected to be installed in the Dover Historical Museum.
A big thanks to all of the volunteers!!!!
For further information, contact Mario Rodriguez at 973-366-2200 x2121