Sponsors
Page Navigation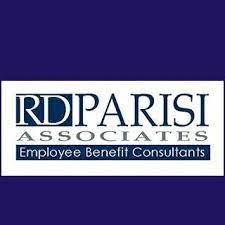 INSIDE FRONT COVER GOLD SILVER
RD Parisi Association Henry O. Baker Insurance
Pennoni Associates
Saint Clares Hospital
Factory Records
E-JOURNAL
FULL PAGE HALF PAGE QUARTER PAGE
Action Group Staffing Ben Shaffer Recreation, Inc. A.C & R, Inc.
Barnish Properties Mgmt. Board of Aldermen Agra Environmental Service
C&M Metals Recycling, LLC Bunky's Towing Arcari+Iovino Architects
County College of Morris CSI Technology Group Atlantic Communications
Donohue Gironda Doria Tomkins,LLC Glenn Kienz Benson Thomson Agency
Dover Brake & Clutch Co., Inc. Goodale Pharmacy Cohn Lifland Pearlman Hermann & Knopf
Millennium Strategies Mason Thompson, LLC dg Roberts Planning & Design
New Jersey Natural Gas McManimon, Scotland & Bauman, LLC Dover Dairy Maid
PFK O'Connor Davis, LLP Molto Bella Beauty Salon Dover Hilltop Athletic Club
Rio Supply, Inc. Peter J. King, LLC Dover Municipal Republican Committee
Vozza Agency Townsquare Diner El Mexicano
Weiner Law Group EZ Accounting Services, LLC
Fania Company
Gerald J. Kelly, Esq.
Housing Authority
Jardim, Meisner & Susser
JEN Electric
Lee M. Levitt, Esq.
Lulo Electric, LLC
Morris County Organization for Hispanic Affairs
Sabor Latino
Spectrotel, Inc.
Unique Bar & Celebrity Bar
Valencia Deli
NAME LISTING
Connie's Hair & Nails
Dover Area Historical Society
Dover Board of Education Members
Dr. David Rubinfeld
Dover Grill
Dover School District / The Leadership Team of the Dover Public Schools
Efthimios Pappadopoulos
General Recreation, Inc.
JDV Process Equipment
Marshall L. Gates, Esq.
Table 42
We want to thank all of our sponsors.
Thanks to you, we continue to create meaningful events that
celebrates Dover's rich culture & history, and unite
us as a community.