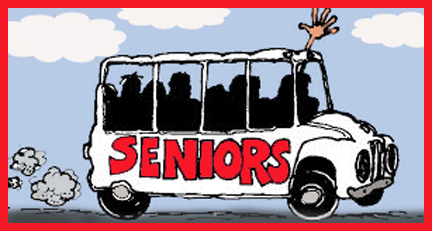 Dover Senior Shuttle
Free transportation service for Dover residents age 55+ and residents with disabilities. Destinations on the "LOOP" include popular locations within town, such as the Municipal Building, Saint Clare's Hospital, ShopRite and all the Senior Buildings.
The service also includes a shopping trip to Michaels Craft, Walmart and Costco on Wednesdays.
HOURS OF OPERATION
Monday- Friday, 9:00 AM to 2:00 PM.
Wednesday trips to Walmart will bypass the municipal building and ShopRite stop.
Service will not be available on the weekends and holidays. Closings due to weather will follow the Muncipal Building notifications.
Should you have any questions, please contact Town hall at 973-366-2200 x1131
Pick up Schedule may be found HERE
El Horario de Recogida pueda encontrarlo AQUI
Dial a Ride
Dial a Ride will be available for those who need to be transported outside of the Senior Shuttle route. Rides may be scheduled for any day of the week between the hours of 8:00 AM and 6:00 PM.
To schedule a ride please call during business hours 8:30AM - 4:30 PM, Monday - Friday.
***24 hour notice is required, 36 hours is appreciated.
Rides are provided in cooperation with our local transportation companies.
Should you have any questions or to schedule a ride, please contact Town hall at 973-366-2200 x1167 or x1131
M.A.P.S.
For more information click HERE
NJ Transit
For more information click HERE