Fair and Welcoming Resolution Statement
Release Date: July 18, 2017

View Printable News Story
On, Tuesday, July 11, 2017, the Mayor and Board of Aldermen unanimously adopted a resolution declaring the Town of Dover as a 'Fair and Welcoming Town.' The resolution is attached. I encourage everyone to read the resolution for themselves and not allow another's incorrect interpretation to stand for your own.
By adopting this resolution, Dover followed suit behind other towns in New Jersey and Morris County, including Newark, Jersey City and Madison. The strength of our Dover family has always been our diversity and multiculturalism. Whether white collar or blue, black or white, rich or poor, gay or straight, male or female, child or adult, Latino or other, you have always been welcome as an important part of Dover. This resolution memorializes exactly that - what Dover has always been and what Dover strives to be in the future.
It is important to note that we, as the elected leaders of our Town, do not believe in labels. We have heard labels attached to this resolution like 'sanctuary city.' We think it is irresponsible and dangerous to place such a label on this resolution. In times where certain types of funding have been threatened because of such labels, we urge pause, reflection and thoughtfulness before speaking. It is not our intention to limit funding opportunities, nor is it our intention to allow for unlawfulness of any kind in our community.
Plainly speaking, this resolution simply memorializes what Dover has done for years and what we will continue to do in accordance with applicable federal and state laws and NJ Attorney General guidelines. The intent is to let our community know that we welcome all, preserve the rights of all of its residents and will continue to do so.
As always, I am honored and humbled to serve as your Mayor; Mayor of the entire community of Dover, not just a part of it. I stand ready to answer any questions or concerns you may have about my leadership and vision for our Town.
Thank you
James P, Dodd
Mayor, Town of Dover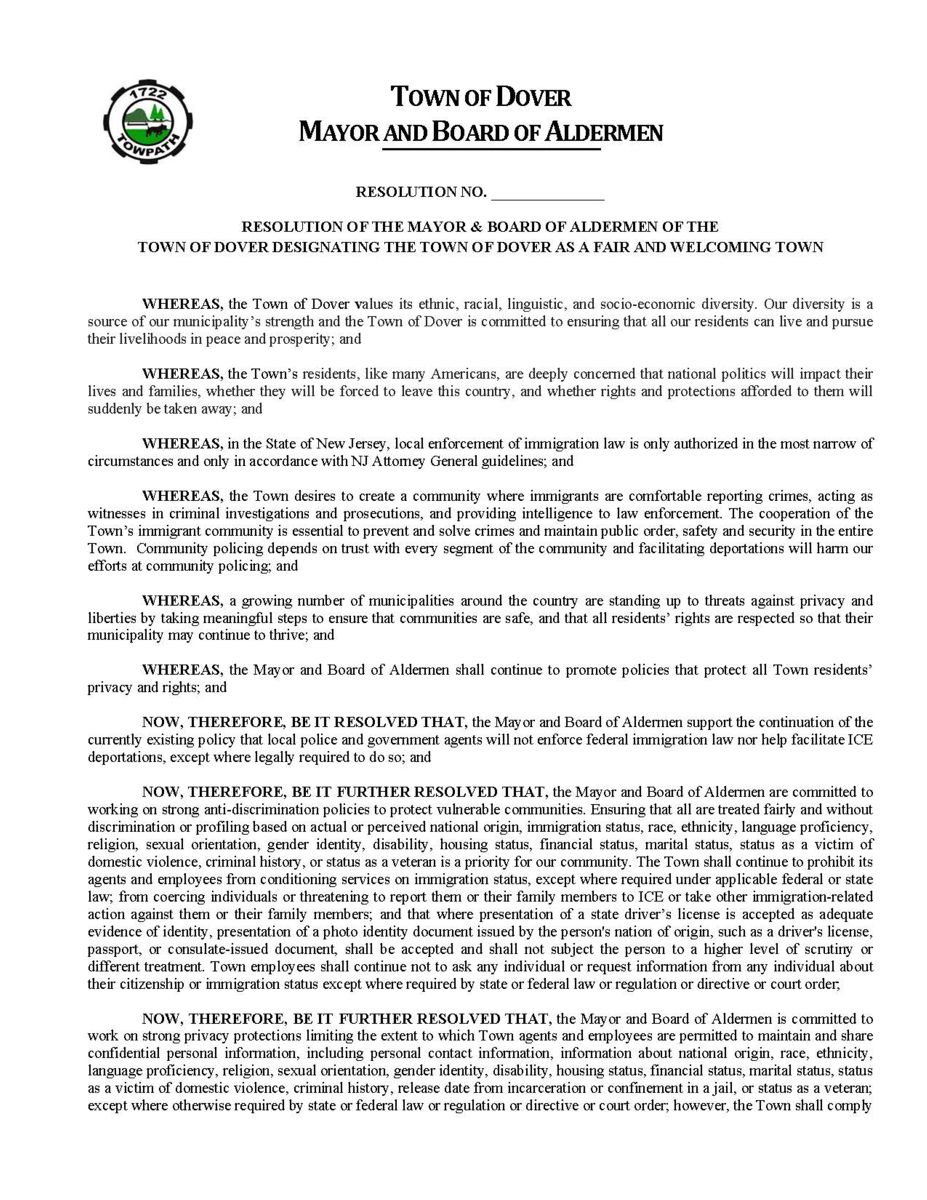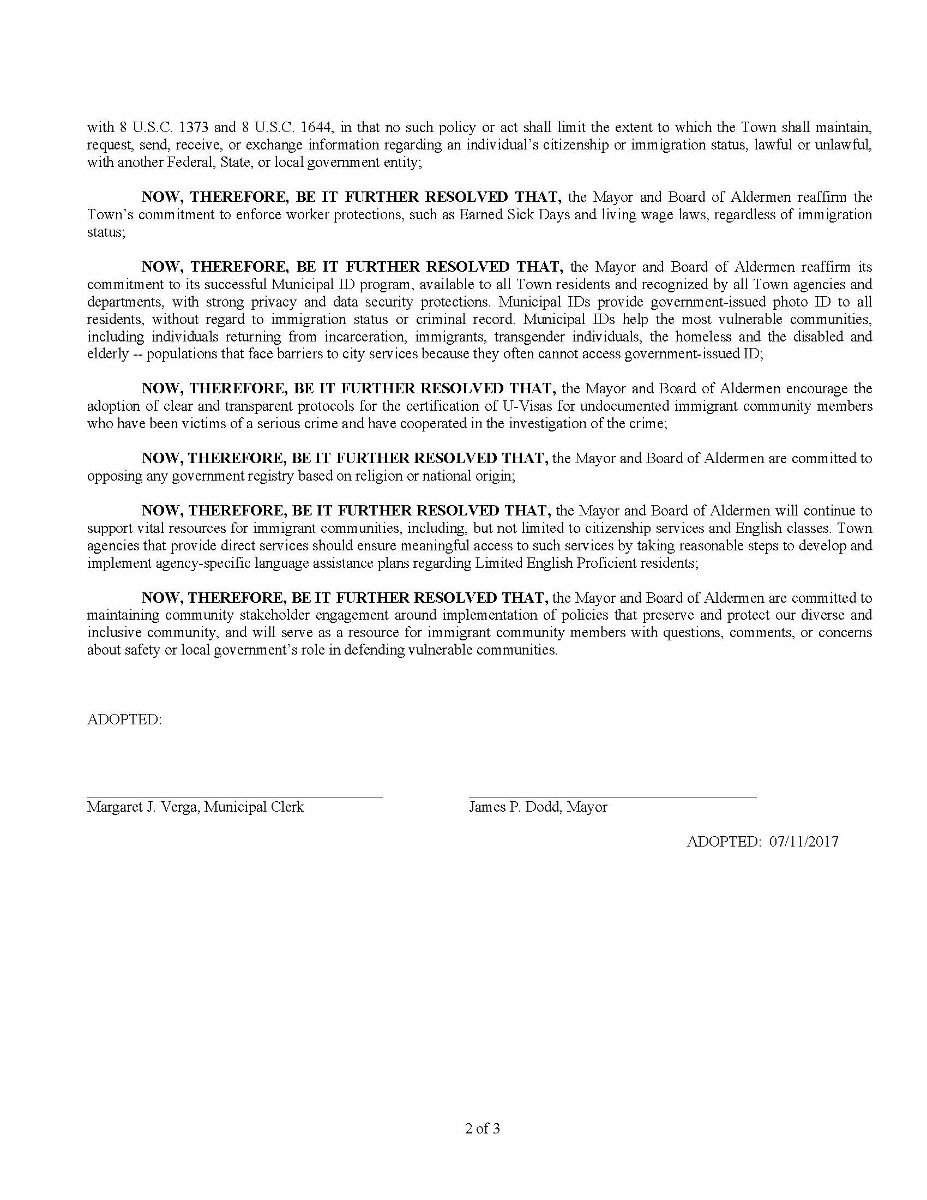 Please Click on "View Printable News Story" on top of page for PDF verion of this resoution.