News and Announcements
Page Navigation

Department: Water Commission
New Policy for the Review and Processing of Water Service Applications
Release Date: December 02, 2010
The Dover water system has a limited water supply capacity, and as such, has adopted new procedures for the review and approval of projects seeking water service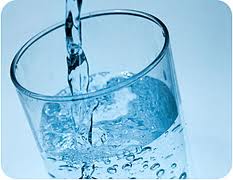 The Town of Dover Water Commissioners have adopted a new policy for the review and processing of water service applications.
The Dover water system has a limited water supply capacity, and as such, has adopted new procedures for the review and approval of projects seeking water service (either new projects or projects requiring a change in service). The new procedure includes small projects, such as single family homes and non-residential uses with demands under 1,000 gallons per day.
Effective November 1, 2010, properties within the service area of the Town of Dover water system that propose a new service connection or a change in use resulting in a change in demand, must first apply to the Town of Dover Water Commissioners for a "water reservation". Upon approval of the water reservation (which can remain valid for up to three years), applicants will be allowed to apply for the corresponding water service connection and water meter installation, as was previously required.
It is now a requirement that applicants for building permits associated with improvements on properties served by the Dover Water system, will first have to obtain approval from the Dover Water Department, in the form of the water reservation and if applicable, the water service connection, before securing local building permits. This approval will be obtained by the applicant by completing the enclosed forms and submitting to the Dover Water Commissioners offices at 100 Princeton Avenue, Dover New Jersey, where it will be processed.
Click Here
to view the Water System Procedures Manual.
Click Here
to access the Form Center Page to download copies of the application forms that applicants will be required to submit for the three stages of water service approval, that being water reservation (step 1), water service connection (step 2), and water meter installation (step 3).