Please select a year.
2017 Dover Senior Picnic Sponsors
Release Date: September 11, 2017
Thank you to all of our sponsors who provided generous donations to make our Senior Picnic a great success! YEE HAW!!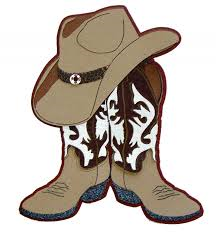 Thank you to all the sponsors who were so generous in allowing us to provide a very successful event for the seniors of our community!
**SPONSORS**
Door Prizes & giveaways were generously donated by friends and our local business community.
Please support our local businesses!
Platinum Sponsor:
MCR Development LLC
Silver Sponsors:
Anty Trucking
Netta Architects
Bronze Sponsors:
Law Offices of DeCotiis, FitzPatrick, Cole & Giblin, LLP
Guenther Mill Urban Renewal
Prestige Environmental, Inc.
SOA of PBA Local #107 (Dover Police Dept.)
Sponsors:
Bunky's Heavy Towing & Auto Repair
Sabor Latino
Santander-Wharton
Law Office of Timothy Downs
Pancho Villa Rodeo
Rent-A-Wreck
Walgreen's
TJ's Sportwide Trophy
Walmart—Rockaway
Valley National Bank
Turkestanian American Association
Dover Foot Care/Dr. Martinez
Dover Dairy Maid
Garden State Federal Credit Union
Jan Packaging
Club Colombia
Morris Adult Day Care
Pollos Pucalor
Visiting Nurses Association of Northern New Jersey
New Smiles– Dr. Irma Torres
Neighborhood Deli
Mr. Auto Glass
Casio
Shop Rite - Rockaway
Provident Bank
Nisivoccia LLP
FMBA Local #60 (Dover Fire Dept.)
Lakeland Bus Lines
Rotary Club of Dover
Molto Bella Salon & Spa
Table 42
Charlotte's Web
Pettoni Bread
C. Pena Real Estate
W.F. Barnish Property Mgmt.
The following vendors were in attendance to provide important information to our seniors:
Visiting Nurses Association of Northern NJ
Morris Adult Day Care • C. Pena Real Estate
25th Legislative District • Dr. Grant, DC • Walgreen's
Morris County Dept. of Aging, Disabilities & Community Programming
Valley National Bank • Morris County Sheriff's Office/Dover Police Dept.
A special thank you to all of the volunteers for your help with our event!!