Please select a year.
Harding Avenue Area Roadway Imrovements Completed
Release Date: November 05, 2010
The Town of Dover has completed the Harding Avenue Roadway Improvement Project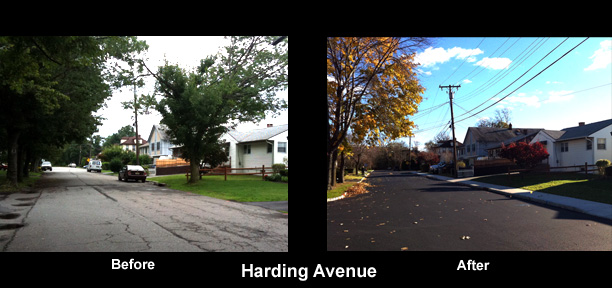 The new roadway for Wilson St., Harding Ave. and Taft St. consists of a 28' wide belgian block curbed road bed with a new drainage system. Sidewalks were installed along the west side of Harding Ave. from Harrison St. to the north end, the south side of Wilson St., and the north side of Harrison St. from Harding Ave. to S. Salem St. A striped cross walk was installed across Wilson St. connecting the two (2) sections of Harding Ave. The resulting sidewalk construction propvides a pedestrian continuity to the neighborhood.
Drainage inlets were also installed at key locations to properly dispose of storm water, a missing part of the existing roadway that has led to its current deterioration. New street signage and roadway striping was also provided. All adjacent disturbed lawn areas were topsoiled and seeded, and driveways repaved in transition areas near the road.

The Town of Dover received $500,000 in grant money to complete the work, with a ten (10) percent match by the Town.