Please select a year.
Paving to Begin, Princeton Ave Area-UPDATE
Release Date: May 13, 2014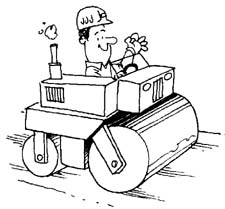 Princeton Ave/Baker Ave Milling and Paving Project Update
5/16/14-No work will be performed due to rain.

5/19/14-Paving of the access driveway in Waterworks Park and offices will be closed. Parking will be available on Princeton Ave and surrounding streets, Waterworks office will be open.

5/19/14-remaining cross streets in the area to be milled. Streets will be posted accordingly, access in and around job site will be available.

5/20/14-Paving to begin on Baker Ave

5/21/14-Paving side streets between Baker and Princeton

5/22/14-Princeton Ave and Waterworks access driveway to be paved
Please be advised that the Waterworks offices will be open during normal hours from 8:30am – 4:30pm. If there are any changes in the current schedule updates will be posted as need. If you have any questions regarding this matter you can call the Engineering Department at 973-366-2200 ext. 2115. Thank you for your anticipated cooperation regarding this matter.