Please select a year.
Chestnut Street Roadway Improvements Completed
Release Date: December 06, 2010
Construction has been completed on the Chestnut Street Roadway Improvements Project.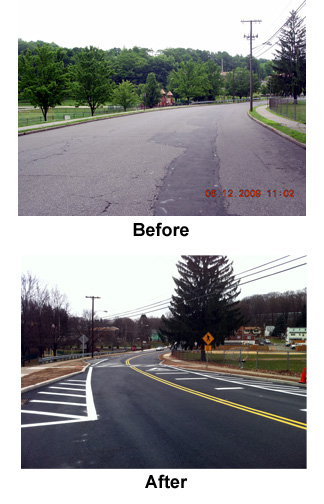 The Town of Doverhas completed construction on a $208,000 roadway improvement project on Chestnut Street. The project included paving, damaged curb replacement, sidewalk, drainage, striping and signage.

Traffic Calming improvements have been incorporated including pedestrian crossing "bumpouts'" and a speed table near Crescent Field. Additional on-street parking has also been incorporated into the improvement. Work was completed December 4, 2010.

Funding for the project is through a grant from the New jersey Department of Transportation with matching funds by the Town of Dover.