Please select a year.
Impending Route 46 Bridge Closure
Release Date: May 27, 2010
The NJDOT has recently notified the Town of Dover that it will be closing the Route 46 Bridge over the Rockaway River this summer in order to safely construct the new bridge.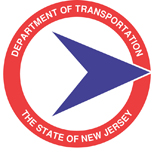 The New Jersey Department of Transportation (NJDOT) has been meeting with the Town of Dover as well as other municipalities in the region to formulate palns to minimize as much as possible the anticipated traffic issues that will occur as a result of the bridge closure and to get assurances that the bridge closure time is minimized. The NJDOT will be holding Public Information Sessions in the near future prior to the bridge closure to answer questions and present their detour plans. The municipality has provided recommendations as to what it feels needs to be incorporated into the plan in order to maintain emergency services to Dover residents and improve traffic flow as much as possible for its residents and visitors to the community. The NJDOT has advised that it is taking these recommendations under consideration in finalizing their detour plans.
Click Here to view a copy of the preliminary NJDOT Regional detour Plan,
Click Here to view a copy of the preliminary NJDOT Local Detour Plan.
The Town of Dover will provide additional information on this website as it becomes available including the date, time and location of the Public Information Sessions that NJDOT will be holding.
The NJDOT contact for this project is:
Office of Community Relations