Applications are available for the Dover Recreation Summer Program and will be accepted between the hours of 9:00am to 3:00pm Monday through Friday starting
Monday, May 2nd
.
Applications and Trip Permission Slips are available at the link below, the Dover Recreation Office located at
37 N. Sussex Street,online at
www.dover.nj.us
under
Form Center
or on the Recreation homepage under
News and Announcements
.
On
Monday, May 23, 2015
and
Tuesday, May 31, 2015,
the Recreation office will be open from 4:00pm to 6:00pm for evening registrations.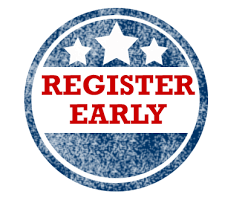 The cost for the 7-week program is
$275.00
per child if you
register before Tuesday, May 31, 2016 - a $50 savings
, starting Wednesday, June 1, 2016 the cost is $325.00 for the first child and $300 for each additional child.
Trips are an additional cost.
The Recreation Program begins on
Monday, June 27, 2016
and ends on
Friday, August 12, 2016
. The Recreation Program is held at Water Works Park, 100 Princeton Avenue, Dover from 8:30am to 4:30pm Monday through Friday.
When rain is
forecasted
, parents will be notified to bring their child(ren) to the Father Connolly Parish Center located at 37 N. Essex Street, Dover. Please note if it rains during the day while children are at the park, children can take shelter under the pavilion and if weather conditions worsen, parents/guardians need to make arrangements to have their child(ren) picked up.
The Recreation Program is open to
Dover, Victory Gardens
and
Mine Hill
children only.
(Proof of address and a copy of child's birth certificate required at time of registration.)
HAVE A SAFE AND HAPPY SUMMER!!
Click HERE for the Summer Program Registration Packet