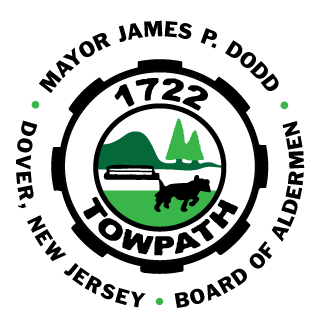 TOWN OF DOVER
Office of the Mayor
COUNTY OF MORRIS
37 NORTH SUSSEX STREET
DOVER, NEW JERSEY 07801
Telephone: (973) 366-2200 x1144 Fax: (973) 328-6524
Email: jdodd@dover.nj.us
James P. Dodd – Mayor
TOWN OF DOVER HELPS PUERTO RICO
MONDAY, OCTOBER 2, 2017—Mayor James P. Dodd and the Board of Aldermen announce a collection drive, in conjunction with Christ Church of Rockaway, NJ, to help the residents of Puerto Rico.
The collection drive will begin the week of October 2nd and will continue until further notice.
Only the following items will be collected at this time:
Baby food/formula
Diapers
Baby wipes
Feminine Hygiene products
Sunscreen lotion
Mosquito repellant
Travel size toiletries (toothpaste/brush, deodorant, shampoo/soap, etc.)
Batteries
Flash light
New Fans in original box
Can goods
Cleaning supplies
First Aid kits
New bed pillows, blankets (no comforters) and towels
Leather work gloves
Hand sanitizer
(No loose items allowed, please bag or box all donations)
All donated items should be dropped-off at Dover Town Hall (37 North Sussex St) Mayor's office, Monday through Friday from 8:30AM to 4:30PM. Only the items listed above will be accepted.
For more information regarding the Town of Dover item collection drive, please call William Reyes at 973-366-2200 ext. 1160 or Michelle Espada at ext. 1168.
For information regarding the State wide effort to help Puerto Rico, please call 1-833-NJHELPS (654-3577) or visit NJ4PR.org.